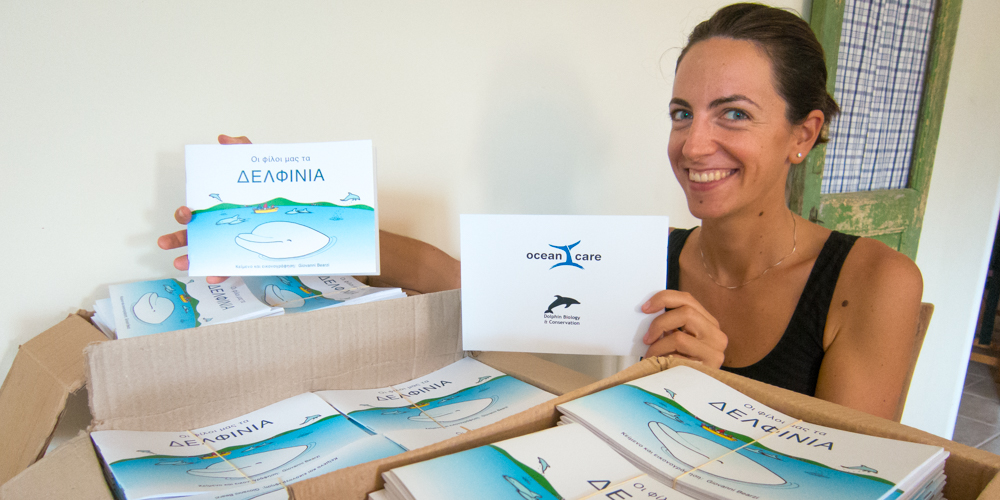 We have been raising public and institutional awareness in a variety of ways, presenting our work to audiences including students, teachers, and fishing communities in Italy, Greece and other nations.
We involved people from around the world in dolphin research programmes, letting them know about cetacean research methods and ways of contributing to marine conservation.

Through marine biology field courses, internships and research assistantships, we have been hosting students and young scientists at our field stations, training and encouraging them to conduct conservation-oriented studies with a focus on marine mammals. In addition, we have been providing thesis supervision in collaboration with several Universities in Italy and abroad.
We regularly organise presentations at primary and secondary schools, high schools and universities, to make young generations aware of the need to protect dolphins and marine biodiversity (project Avvicinare il Mare).
Capacity building and education activities have included cetacean conservation workshops, seminars and marine biology courses organized in collaboration with Texas A&M University and OceanCare.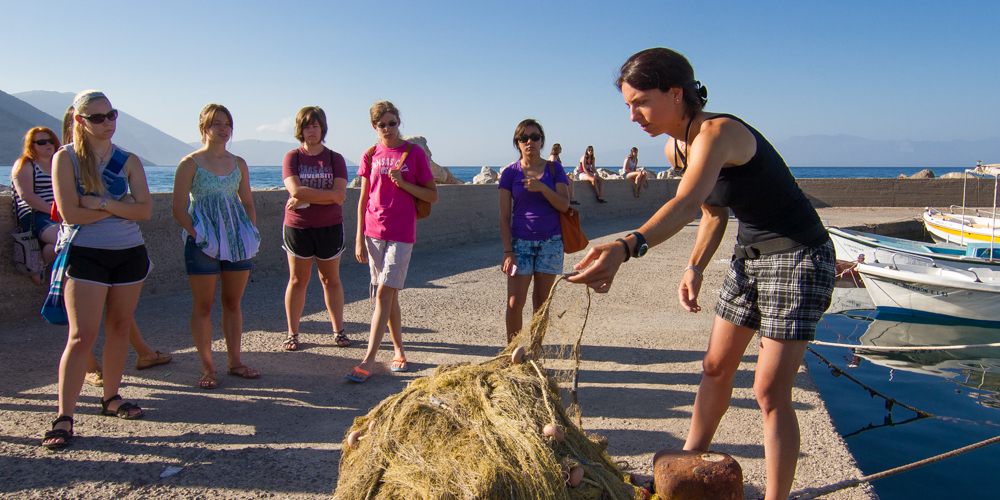 We manage a Blog and a Facebook page where we regularly post photos and news.
Finally, we raise awareness and disseminate information through scientific publications, encyclopedia entries, popular articles, opinion papers, video documentaries, nature photography, interviews and various digital media.
Our suggestions on becoming a cetacean researcher can be viewed HERE.
Avvicinare il Mare

— in Italian

A long-term education, capacity building and awareness programme.

Our Friends the Dolphins (1994)
An educational FREE colouring booklet available in 12 languages

Please choose a language to download the booklet:

Grieving Striped Dolphin

A short video on epimeletic behavior performed by a striped dolphin in the Gulf of Corinth, Greece

Marine Biology Field Course

This Texas A&M University course (MARB 407/607) consisted of lectures and labs on the ecology and behavior of marine mammals. The course provided opportunities of observing marine fauna, assisted by experienced researchers, and included visits to cultural heritage sites and fishing ports. This short video shows some of the activities conducted during the course held in 2014.

The Dolphins of Corinth

A video documentary featuring some of our activities in the Gulf of Corinth, Greece (author: Jens Kramer / Design Armada)

20 September 2014

A short video of an encounter with striped and Risso's dolphins

Striped and common dolphins (2013)

Underwater footage of the two species swimming together

Dead Turtle Story (2013)

An encounter with a bycaught loggerhead sea turtle

Mediterranean Jelly Dance (2013)
A Cotylorhiza bloom of in the Gulf of Corinth, Greece
Encounters Among Waves (2011)

Flash player required

Artisanal Fisheries in the Gulf of Corinth (2013)

Flash player required

Dolphins of Evia (2011)

Flash player required

Delfini e Pesca nel Sinis (2011)

Flash player required

Dolphins of Slovenia (2012)

Flash player required

How to Draw a Dolphin in Motion (2013)